On the 16th of May,  1929, the Academy of Motion Picture Arts and Sciences handed out their first awards, at a dinner party that gathered 250 people, held in the Blossom Room of the Roosevelt Hotel in Hollywood, California. It's brain child, Louis Meyer, who headed the powerful MGM film studio,  organized the event as a non-profit organization, committed to the advancing as well as improving the film industry. Unlike this present time, the winners of the first Oscars–as the coveted gold-plated statuettes later became known–were announced before the awards ceremony itself. Did you know that???
However, this year's Oscars was met with a lot of skepticism  particularly from the Black community  and some of them like Will Smith, Spike Lee boycotted the event, labeling it as racist. These sentiments were echoed by the renowned comedian Chris Rock, the event's host,  described Hollywood as an exclusive club of nice people who didn't want to hire black Americans. But I tend to disagree with his remarks.
Historically, black people both in America and and other parts of the world have had a long struggle, fighting for their rights. Regardless, most of them have managed to rise up to the top against all odds and made a mark in history. Take for instance Obama, born of a Kenyan father, now America's first black president. He won his elections fair and square. His keynote speech at the Democratic National Convention in Boston was efficient to catapult him from the back seat to prominence. His ability to articulate clearly the hopes and dreams of the American people inspired people of all races to vote for him as the world's most powerful man. That's not the only black man.
The list is endless. In 1968, Shirley Chisolm was elected as the first black woman in Congress. In 1983, Vanessa Williams became the first black woman to win the title,' Miss America.'Lupita Nyongo, our very own,  Marian Anderson, Maya Angelou, Whoopy Goldberg, Oprah Winfrey, Tyra Banks, Will Smith, Maria Carey, Beyonce, Rihanna, Michael Jackson, all these people have made a difference, their gifts have made room for them before great men, even without boycotts and complaints.
Life is like an echo. It always gives back what you send forth. It's true  we have had grave mistreatment and injustice done to us. Yet, nothing  can hinder us from attaining our highest potential if we set our minds on it. It's time for Africa to stop playing victim and start working. It's not just in the Oscars but also here in Africa, we blame colonialism and the cold war for the underdevelopment that exists in our continent and yet it is poor leadership that's ailing us.
In the bible, there is a story of this man who sat by the pool of five porches, waiting for his turn to reach and get healing. And when Jesus asked him why he was not healed, he blamed other people for his inability to get in the water. He was surrounded by potential, but didn't have the brains to recognize it and  let it work for him. Instead he complained, like the way we  Africans do. But the only response that Jesus had for this man, is:" Will thou be made whole."Jesus shifted the responsibility to the man and made him see that getting well was his responsibility and not anyone else.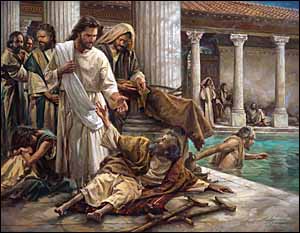 Whether we make it to the Oscars or not, whether we are shut out or not, nothing and no one can make us disadvantaged unless we allow them to do so. Lets stop the blame game!